Customer Reviews
Write a Review
Ask a Question
Filter Reviews:
heat
massagers
ducts
breasts
vibration
clogs
milk
work
pumping
pump
06/29/2020
Kimberly N.
United States
Amazing little massagers!
I bought these to use at work when I pump. I kept getting painful clogged ducts and I got tired of using microwave heat pads because I could never get them to the right temperature. I haven't had a single clogged duct since I got these and they make pumping so much more comfortable! Best breastfeeding purchase so far!
06/27/2020
Brinne L.
United States
Won't pump without these!
Now that I have these, I hate pumping without them! I had a week or two where I struggled with clogged ducts. After getting these I've had no clogs, I get a better/faster let down, and I empty fully without any issues. My "slacker" boob used to only get about .5 to .75 oz at a time. After using these for a week, it gets 1 to 1.5 oz at a time. These are a must have for anyone that exclusively pumps or pumps often! I usually get about two 25 minute pumps out of them, but generally I charge after each use to make sure they're good to go. They're worth the money for sure. Also this company is great to work with! One of my massage pads was making a strange loud noise right out of the box. I emailed them a video of it, and they sent me a replacement. Very impressed with their products and their customer service!
06/26/2020
Alycia M.
United States
Love it.
I love this lactation massager. It really helps with potential clogs. Also shaved down my pumping time to be under 15 minutes. Such a life saver. I just wish the battery life was longer but I do use it during my entire pumping session. Massager's must be recharged for every pumping session.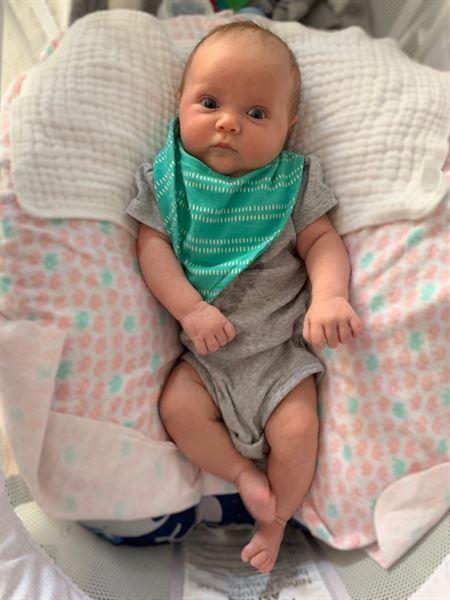 06/26/2020
Kiara H.
United States
Love it!!
This is amazing and exactly what I was looking for!! I definitely recommend it to help with pumping!!
06/26/2020
Krisi Q.
United States