Customer Reviews
Write a Review
Ask a Question
Filter Reviews:
pumping bra
breast
side
place
flanges
Pump Strap
strap
Velcro
pumping bras
03/10/2020
Lindsay D.
United States
Pump strap
Love it! Love all LaVie products!!
03/10/2020
Gloria V.
United States
Game changer
I've bought more than 10 different pumping bras. I wanted to easily wear and take off the bra, most pumping bras have no support. I'm a 36D and my breast tend to get engorded and then really soft while pumping, when using other bras I would have to hold the flanges as they get heavy and it would pull them. I also own the breast massagers, and they would slide down. At first I was confused about the bra, I was expecting it to be way more stretchy. Then the instructions said to put it as a normal bra and then turn, the problem was that I would either leave it too loose or too tight. I started putting the bra and just pull to adjust the tightness, its tight enough, firm and I'm able to leave the massagers on and it doesn't pull, it also has a sturdy strap which keeps it on. I also just pump at home, so most of the time I just open shirt or robe and put the bra over it.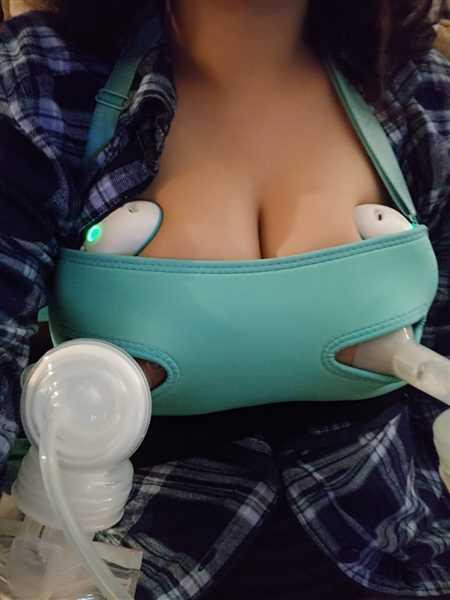 02/28/2020
Shanae K.
United States
Nursing bra
I got this bra because I wanted a bra that fits tight enough to keep the flanges in place while using the LaVie heating massagers during a pumping session. However, this bra, like all other nursing bras, does not have enough space to hold the heating massagers in place, so the massagers continue to pop out. Otherwise the bra is good...the Velcro allows for a great fit so you can make the bra as tight as you need.
02/10/2020
Amanda B.
United States
Must have!
I have been looking for a pumping bra that would allow me to be more "hands free" and this is perfect! I am a plus size mom with large breasts and this works great. It's so adjustable that I believe it would work for any size mom. It also allows me to fasten it tightly which helps with compression during pumping and in combination with the warming massage pads I've noticed an increase in volume. LOVE!
02/01/2020
Becky M.
United States
Great thing to have
Love it! Love that I don't have to guess on a size. Goes right over your tank or regular bra and super comfy.